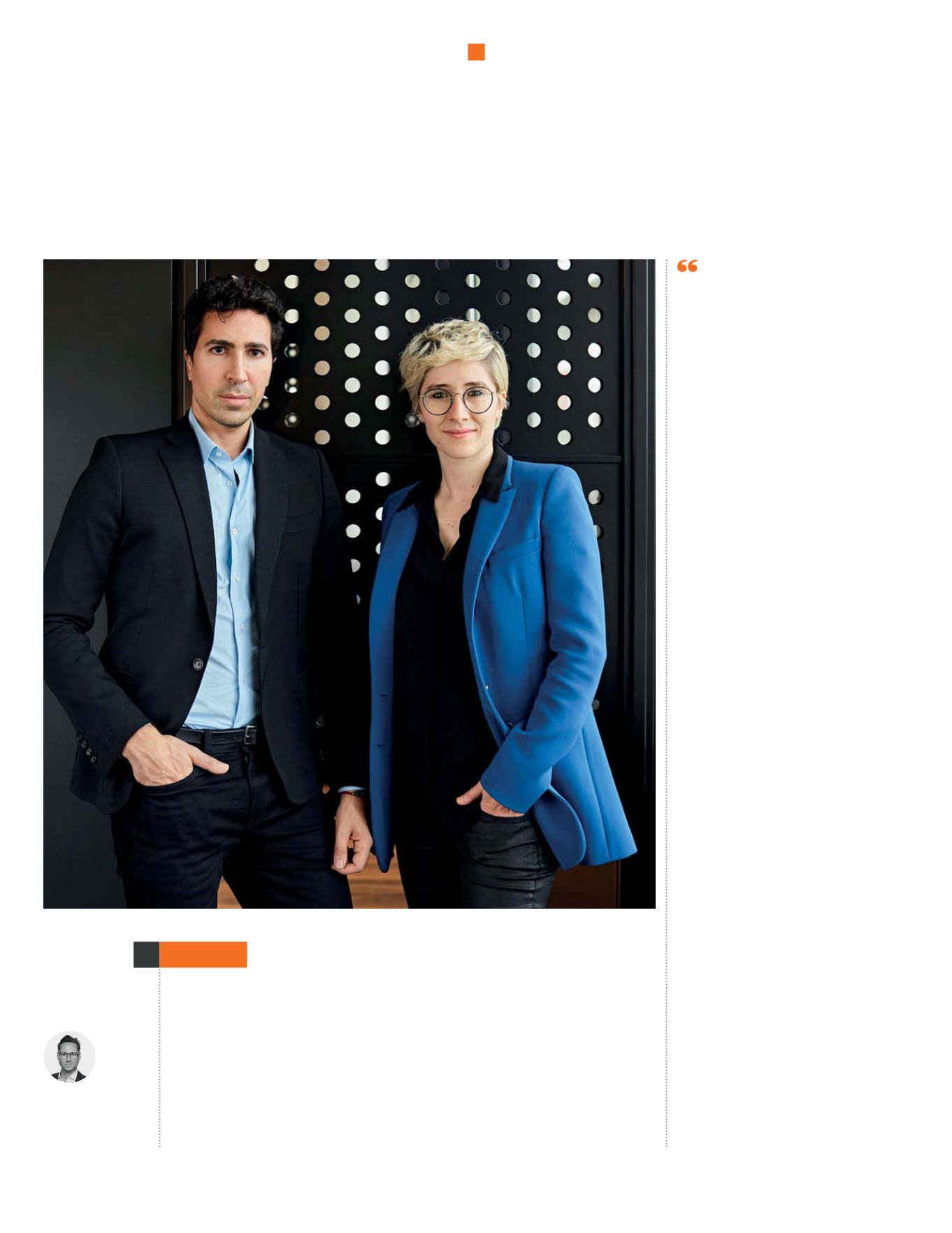 Adam Egan talks user experience, community
and co-working with District Technologies
founders Vanessa Butz and Patrick Morselli
at Chiswick Park.
District Technologies
We founded District
as a solution to the
threat that landlords
face, keeping up with
the rapid changes
of an increasingly
digitalised world.
In addition we see
increasing demands
from both small
companies and large
occupiers around
building services and
office experiences
#
TRENDING
By Adam Egan,
Partner, Occupier
Representation
Twitter: @ProperCity
Coworking glitter
The toothpaste is out of the tube.
Occupiers have got a taste for the
minty fresh world of co-working,
and they love it. Occupiers now
expect 'next-level' user experience,
community, design and flexibility from
their space …as standard.
Until very recently, traditional
property owners have engaged with
the co-working model by simply
leasing chunks of space on long term
leases to co-working operators. The
hope has been that the co-working
glitter will spill into the rest of their
estate. This worked well – really well.
However, as the co-working operators
expand both footprint and deal size
there is increasingly a realisation
from developers that they are losing
control, creating competition and
ultimately missing a trick.
What if developers could harness
the latest platform technology
to create a more engaging user
experience – their very own blend
of co-working glitter?
Enter District Technologies.
CUSHMAN & WAKEFIELD
32
#TRENDING